Rutawari Sharma
Patent Agent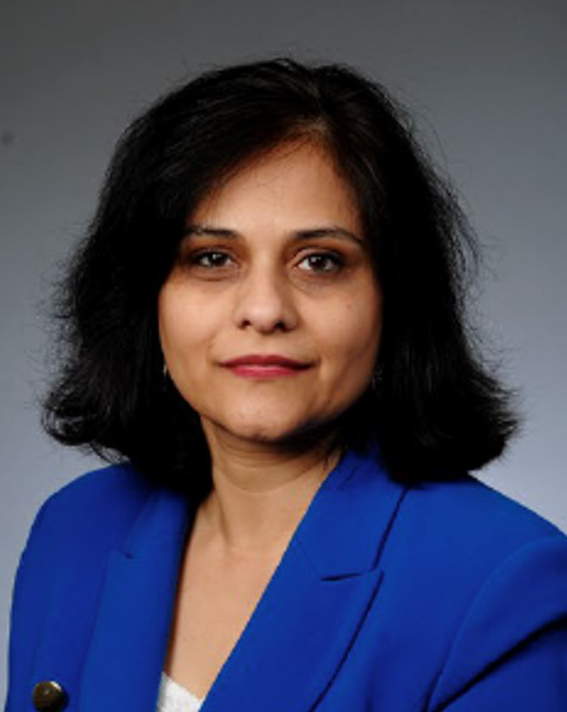 Education
Fergusson College, Pune, India, B.S. Electronics Science
University of Pune, India, M.S. Advanced Electronics
CDAC, Pune, India, Advanced Diploma, VLSI Design
 Admitted to Practice
U.S. Patent and Trademark Office
Rutawari Sharma is a patent agent with Shay Glenn LLP where she focuses on domestic and foreign patent preparation and prosecution. Rutawari has broad experience with patent prosecution, litigation support, and licensing support in the areas of power electronics, semiconductors, voice recognition systems, medical electronics, automotive systems, mechanical engineering, and computer systems.
Rutawari previously worked as a patent agent at two big AmLaw firms Pillsbury LLP and Foley and Lardner, focusing on electrical engineering, mechanical engineering, semiconductors, automotive, and medical electronics patent prosecution and litigation support. Prior to that she was a Patent Engineer at Power Integrations where she managed an entire patent portfolio and provided strategic advice to the VPs regarding intellectual property related to power converters.
Rutawari also worked as an Engineering Analyst at Alliacense, where she was involved with patent infringement analysis for numerous electronics devices and chips.
Rutawari earned a Bachelor's in Electronics Science from Fergusson College, Pune, India and a Master's in Advanced Electronics from University of Pune, India. After graduate school, she earned an Advanced Diploma in VLSI Design from CDAC (Center for Development of Advanced Computing), Pune, India. Rutawari worked at NitAl Computer Systems where she developed various device models for Synopsys, a leading manufacturer of Electronic Design Automation (EDA) tools.
Rutawari was also as an intern/technical consultant at Systech, K. K. Dani Consultants, and Picongen where she single-handedly designed and developed embedded software based Flight Data Recorder Simulator for MiG-21 test systems for the Indian Air Force, linear and optical sensors, and developed AutoCAD drawings for motion sensor based automatic doors. In the past she provided technical consultation for an FPGA based patent pending product related to a wireless audio and video interface developed by Picongen Inc. Rutawari also has to her credit a study of "Neural Networks and Fuzzy Thinking", which she presented during graduate school.
Rutawari is registered to practice before the U.S. Patent and Trademarks Office.
Direct Phone:
(650) 287-2174
U.S. Filing Specialist:
Jonathan Nguyen-Perez
U.S. Filing Specialist Phone:
(650) 287-2193

155 Bovet Road
Suite 710
San Mateo, CA 94402
(650) 212-1700